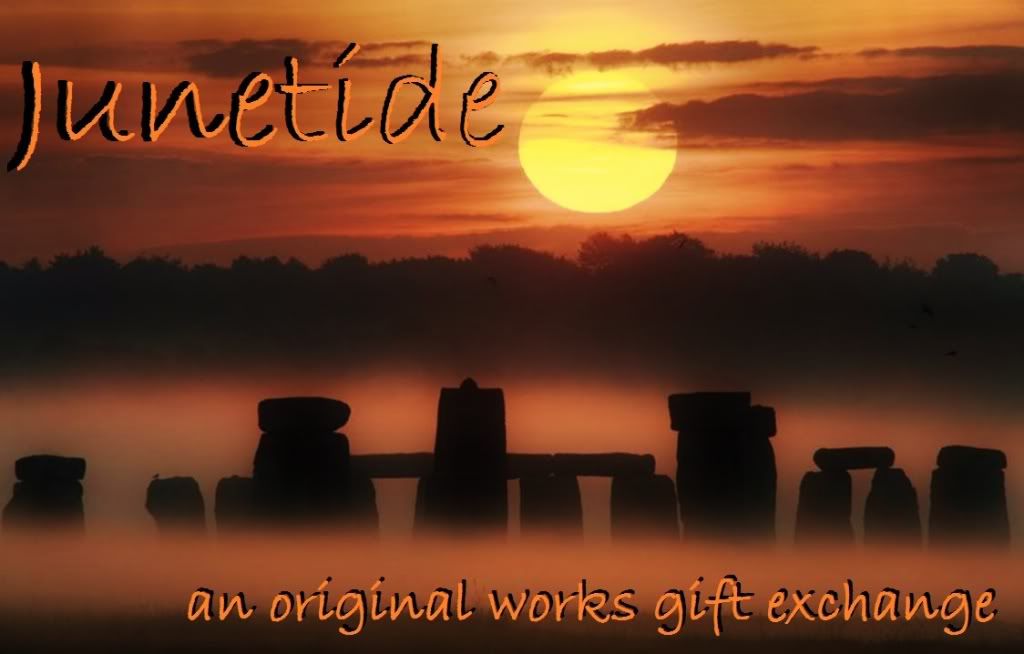 Junetide is an Original Works Gift Exchange. It is inspired by Yuletide and Yuletart, but is based around original works rather than fanworks. Both art and fiction are welcome! All genres and styles are welcome!
In a nutshell: Every participant in Junetide will create something (like a story, a comic, or a picture) based on another participant's prompt. If you wish to receive a gift then you must sign up and create something for someone else.
The Junetide Schedule
:
14th-28th March: Sign-ups.
1st April: Prompts are posted.
1st-7th April: Prompt selection.
16th April: Assignments are sent out no later than this date.
14th May: Last day to drop out without penalty.
14th June: Deadline for assignments.
21st June: Anonymous posting of work begins.
25th June: Deadline for pinch-hit assignments and treats.
~30th June: Anonymous posting of work ends.
~a few days later: Gift creators are revealed. (These two dates will be finalised when there is a better idea of how many participants there are.)